The transformation from school bus to home on wheels!
Tomás began his journey as a short school bus hauling precious cargo on short runs to and from school. Then he was put up for auction and claimed by a hunter who took out his seats and created a crude camper with a plywood bed and counter. The drawers of the cabinets were so heavy I could barely open them but not so heavy that they wouldn't rattle out and onto the floor every time he went for a drive.
We met Tomás through a craigslist ad and took him for a spin on a whim. A bus wasn't something either of us had talked about but in just a few short miles we were both smitten and brought him home with us that very day.
Then we rolled up our sleeves and set out to make him the happiest, most beautiful bus that ever existed. We started by ridding him of all the heavy, barely functional interior furnishings (Did I mention the exterior had been painted with a matte-brown house paint? Poor boy.)
Check out the transformation:
First we stripped everything out and started with a clean slate.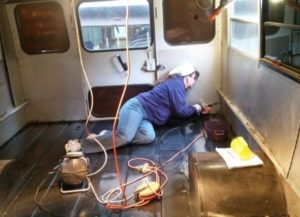 Always mock it up before you commit. We made some major adjustments after this.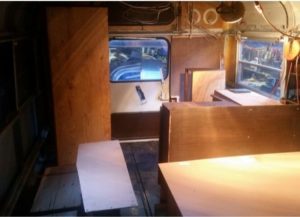 I left all the electrical work to the expert.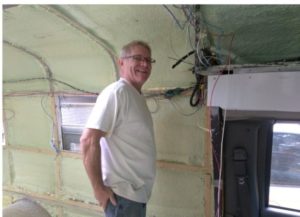 Don't forget to have fun.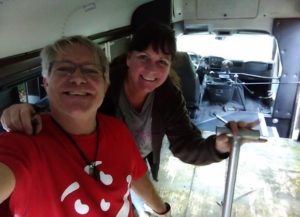 My beautiful kitchen.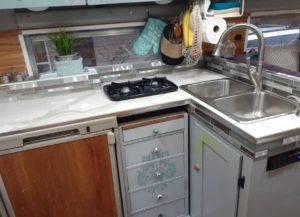 The bed may be a tad small for some, but we're snugglers and it's perfect for us.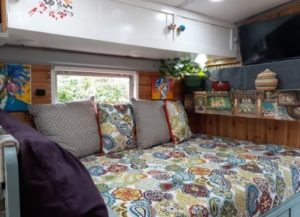 I love my new home.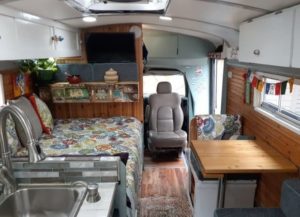 Ready to hit the road.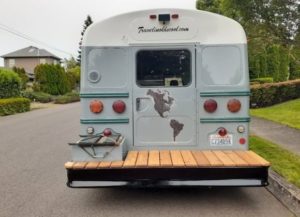 For more details on the built and "How To" tutorials, check out our YouTube channel.